DOWNTOWN IN THE CITY WITH SOUL, MUST SEE AND DO.
DOWNTOWN JACKSON IS THE CENTRAL HUB OF MISSISSIPPI'S CAPITAL CITY. POISED WITH A RICH HISTORICAL PAST AND A DIVERSE OFFERING OF ART AND CULTURE, MUSIC AND CUISINE, DOWNTOWN JACKSON HAS SO MUCH TO OFFER.
A HUB OF CULINARY EXPLORATION, DOWNTOWN OFFERS NEARLY 40 RESTAURANTS AND NIGHTLIFE SPOTS SPECIALIZING IN EVERYTHING FROM GREEK FOOD TO DOWN-HOME SOUTHERN CUISINE AND EVERYTHING IN BETWEEN. COUPLED WITH AN UNPARALLELED NIGHTLY MUSIC SCENE, NUMEROUS EXCITING EVENTS AND THRIVING FESTIVALS AND PARADES EACH YEAR, IT'S NO WONDER THEY CALL JACKSON THE "CITY WITH SOUL."
DOWNTOWN OFFERS SIX STATE-OF-THE-ART MUSEUMS FEATURING SPECIAL EXHIBITIONS PROVIDING YEAR-ROUND ATTRACTIONS, AS WELL AS SEVERAL CULTURAL TOURS AND HISTORIC SITES SHOWING WHERE AND HOW JACKSON'S HISTORY HAS SHAPED THIS COUNTRY AND BEYOND. WHETHER YOU WOULD LIKE TO WATCH A BROADWAY SHOW, LISTEN TO THE SYMPHONY, VIEW WORLD-CLASS ART OR EXPERIENCE THE WORLD'S TOP BALLET DANCERS COMPETE, WHEN YOU'RE DOWNTOWN YOU CAN HAVE IT ALL.
OPEN GREEN SPACE, BREATH-TAKING GARDENS, AND RECREATIONAL OPPORTUNITIES ARE AVAILABLE IN THE MIDDLE OF OUR CAPITAL CITY, AS WELL AS VARIOUS LIFESTYLE ACTIVITIES, EDUCATIONAL INSTITUTIONS AND PLACES OF WORSHIP. WHATEVER YOUR INTO, WHATEVER YOUR CALLING, FIND IT DOWNTOWN WITH AN ENDLESS ARRAY OF POSSIBILITIES IN THE CITY WITH SOUL!
NOW, THE QUESTION IS….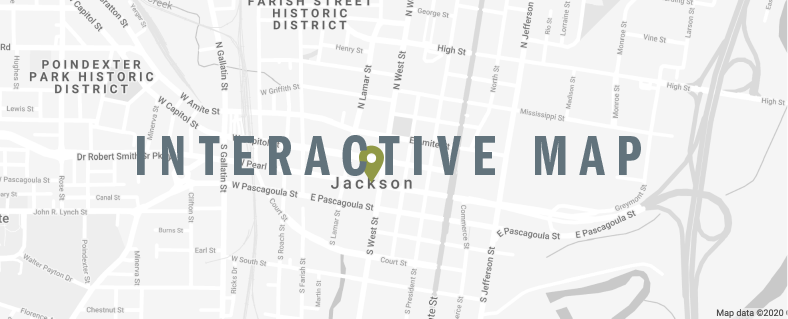 PRINTABLE GUIDES FOR DOWNTOWN JACKSON