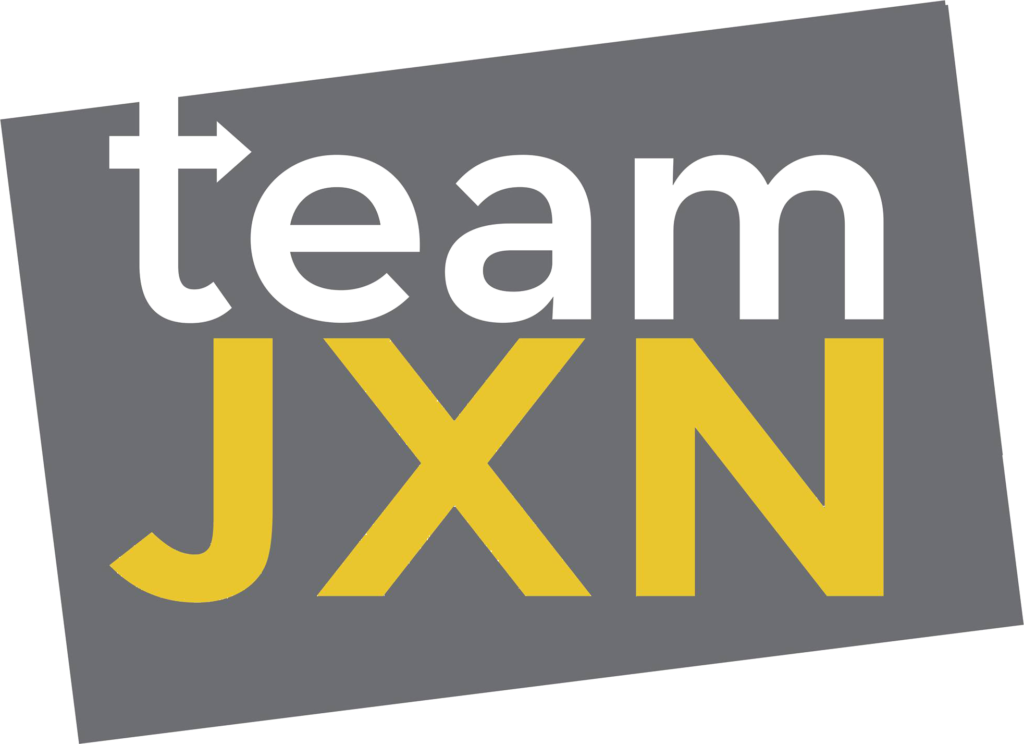 TEAM JXN IS A VOLUNTARY, DIVERSE COLLABORATION OF ORGANIZATIONS AND INDIVIDUALS ACROSS THE CITY OF JACKSON, COMMITTED TO SHOWCASING THE GOOD THINGS OCCURRING IN OUR CAPITOL CITY. FOUNDED BY DOWNTOWN JACKSON PARTNERS AND OTHERS IN 2013, TEAM JXN FOCUSES ON ALL PARTS OF JACKSON TO HIGHLIGHT STORIES OR DEVELOPMENTS THROUGH SCHEDULED LUNCHEONS. FROM BUSINESS AND RESTAURANT DEVELOPMENTS TO ENTREPRENEURIAL SUCCESSES, TEAM JXN BUILDS COMMUNITY AND CREATES AN AGENDA THAT SUPPORTS POSITIVE THINGS HAPPENING HERE. AS A FOUNDING MEMBER, DOWNTOWN JACKSON PARTNERS IS ABLE TO PRESENT NEW DEVELOPMENTS TAKING PLACE IN DOWNTOWN, AND HIGHLIGHT INDIVIDUALS AND GROUPS CONTRIBUTING TO THE DOWNTOWN RENAISSANCE.
AFTER OPERATING AS A COMMITTEE OF DOWNTOWN JACKSON PARTNERS, TEAM JXN ESTABLISHED ITSELF AS A SEPARATE NONPROFIT ORGANIZATION IN 2015 AND CONTINUES TO HIGHLIGHT THE POSITIVE DEVELOPMENTS WITHIN THE CITY OF JACKSON.
TO LEARN MORE ABOUT TEAM JXN OR TO BECOME A MEMBER, VISIT THEM ONLINE.