FROM 2009-2011, DOWNTOWN JACKSON PARTNERS TOOK THE LEAD ROLE IN PURSUING THE FEASIBILITY OF CONSTRUCTING A MAJOR (16,000+ SEAT) ARENA IN DOWNTOWN JACKSON. WITH THE BELIEF THAT IT WOULD BE A MAJOR JOB AND ECONOMIC GENERATOR ATTRACTING BUSINESSES AND INDIVIDUALS TO DOWNTOWN, IT WAS BELIEVED THAT AN ARENA WOULD SIGNIFICANTLY BOOST THE QUALITY OF LIFE FOR THE ENTIRE JACKSON METRO AREA.
A GENERAL SURVEY WAS CONDUCTED, WHICH INDICATED THAT THE COMMUNITY WAS VERY SUPPORTIVE OF PURSUING A STUDY TO DEFINE THE FEASIBILITY OF SUCH A PROJECT. A DIVERSE GROUP OF KEY PARTNERS AND INTERESTED CITIZENS WENT ON A FACT-FINDING MISSION, SPONSORED BY DJP, TO LITTLE ROCK, ARKANSAS TO TOUR THE 18,000-SEAT VERIZON ARENA. UPON RETURNING, ALL 50+ ATTENDEES UNANIMOUSLY AGREED TO PURSUE AN ARENA PROJECT FOR OUR CAPITAL CITY, AND A STEERING COMMITTEE WAS FORMED.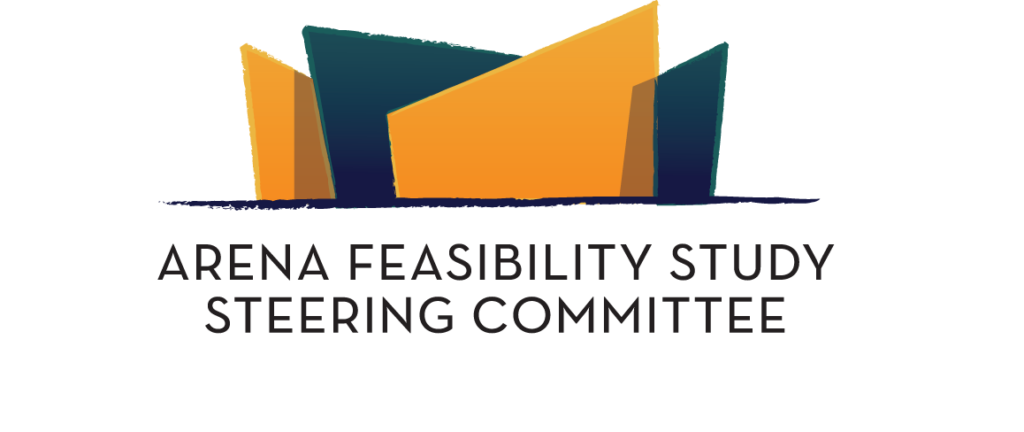 DOWNTOWN JACKSON PARTNERS ISSUED AN RFP FOR CONDUCTING A FEASIBILITY STUDY FOR THE POSSIBILITY OF AN ARENA WITHIN THE DOWNTOWN AREA, AND POPULOUS SPORTS WAS SELECTED TO CONDUCT THE STUDY BY REPRESENTATIVES OF MAJOR STAKEHOLDERS WITHIN THE CITY. THE STUDY WAS COMPRISED OF A MARKET ANALYSIS WHICH INCLUDED CAPTURING DEMOGRAPHIC DATA; THE DEMAND FOR SPORTS ENTITIES AND FACILITIES; TRANSPORTATION AND PARKING CONCERNS; AND THE IDENTIFICATION, EVALUATION, AND RANKING OF POTENTIAL ARENA SITES. THE FEASIBILITY STUDY ALSO INCLUDED IDENTIFYING POTENTIAL FACILITY USERS, STAKEHOLDERS, AND DEVELOPERS, AS WELL AS A CONCEPTUAL FACILITY PROGRAM, COST ESTIMATES AND FUNDING OPTIONS. TAX BASE, JOB CREATION, PRIVATE INVESTMENT, AND RESIDENTIAL DEVELOPMENT WAS ALSO TAKEN INTO CONSIDERATION.
DOWNTOWN JACKSON PARTNERS WORKED TO FUNDRAISE FINANCIAL PLEDGES FOR THE DOWNTOWN ARENA FEASIBILITY STUDY, NECESSARY TO COMPLETE THE PROJECT. IN 2011, THE CITY OF JACKSON TOOK OVER THE PROJECT AND REISSUED AN RFP CALLING FOR A SMALLER ARENA SEATING AROUND 10,000.